We are always in awe at the work that goes into textile artwork be it needlepoint, cross stitch, felting, silk or collage and the hours of labour and creativity is almost endless.
Framing such work is truly specialised and over the years we have built up a number of techniques that both protect and display the work at its best. At blackcabstudio we can hand lace if required.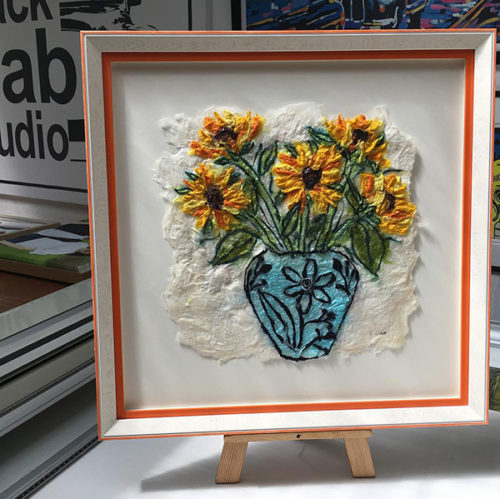 Here are some of our more popular picture framing services and a link to our current featured artists. We offer museum-grade conservation mounting and framing for private collectors so please contact us to discuss any of your bespoke requirements, we are happy to advise you.